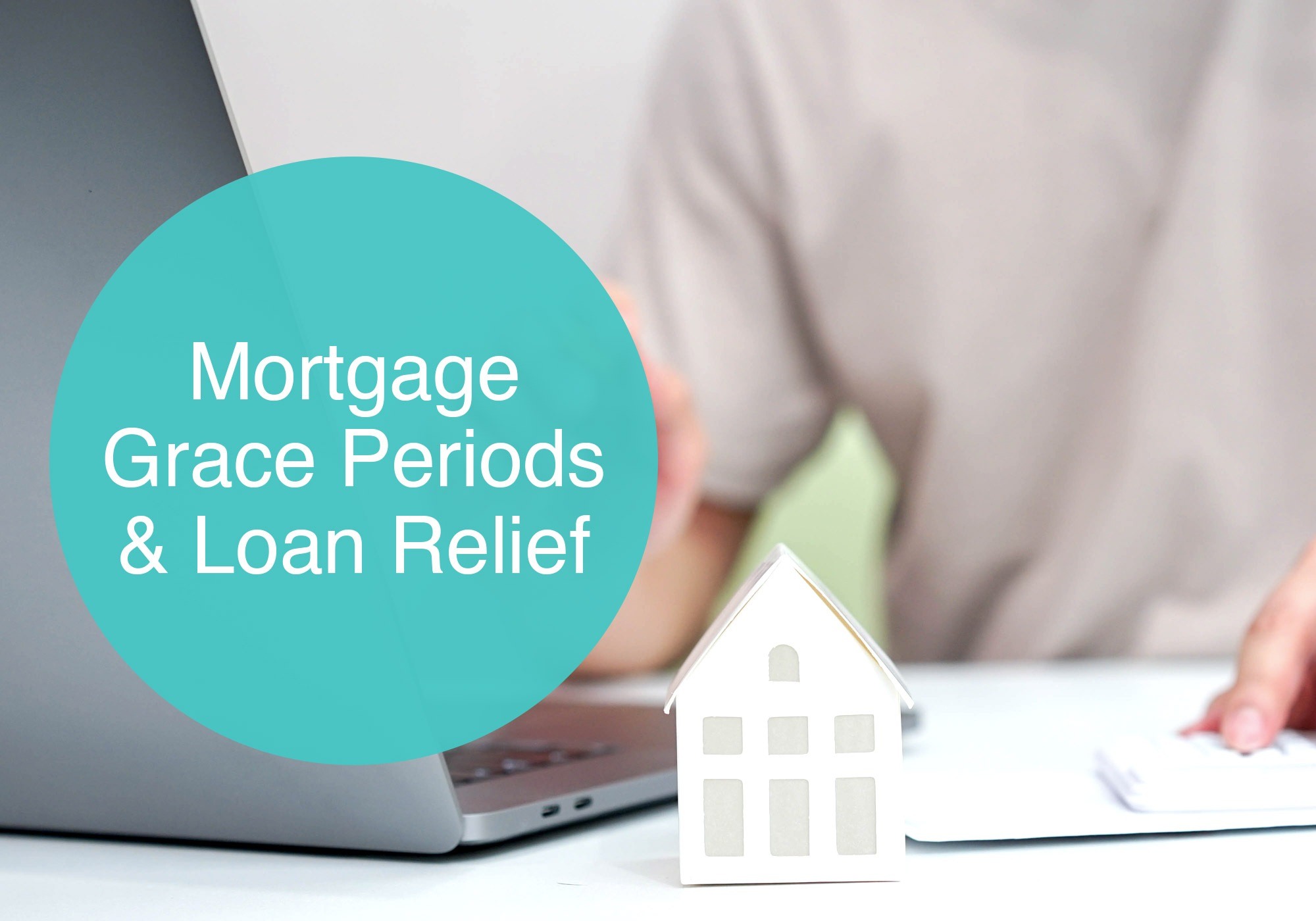 While COVID-19 has put most of the world on hold, it hasn't stopped your bills from needing to be paid. From mortgages to credit cards to car loans, even if you're facing furloughs and unemployment, your financial responsibilities continue–pandemic or not.
While no one can make your debt or loans disappear, we can provide you with information about where and how to put some of your payments on hold. From a mortgage grace period to student loan relief, we put everything you need to know about keeping your financial wellness in check right here, in one place.
Loan Grace Periods & Relief Options
Despite the economic downturn, you're still responsible for paying your bills. While you probably can't delay all of your payments, you may have more options than you realize. And in many instances, you just won't know until you ask. But before you make those inquiries, let's consider an overview of the kinds of loans and debts that are eligible for relief programs. In particular, you may discover your eligibility for a mortgage grace period, student loan relief, credit card relief, and more.
Mortgage Grace Period
If you're not able to make your mortgage payments due to COVID-19, you may have options to delay payments. Your options depend on who owns or backs your mortgage.
Under the CARES act, if you have a federally backed mortgage loan, which includes FHA, VA, USDA, Fannie Mae and Freddie Mac, you can request a forbearance period for up to 180 days. During the forbearance time:
You won't have to pay penalties or fees.
Interest will still accrue. (Meaning it may be smart to make interest-only payments)
You'll need to contact your mortgage provider to begin the process.
If you do not have a federally backed mortgage, then you aren't covered by the CARES Act. You'll need to contact your lender directly. Ask if they have a payment deferral program to offer. Not sure who services your loan? Your servicer's name should be on your mortgage statement or you can search the Mortgage Electronic Registration Systems (MERS) website.
Each state also offers additional mortgage relief options. You can find out what programs your state has here.
Car Payment Relief
Even though car loans are not included in the CARES Act, many auto loan lenders are stepping up to support customers during the Coronavirus pandemic. The first step to getting help is contacting your lender. They may have a program available to assist you, or they may have other options to get you through this time.
You can see what payment options each automaker is offering to customers here.
Student Loan Relief
Like mortgage loans, relief may depend on whether your student loan is a federal loan or private loan.
If you have a federal student loan, the CARES Act offers you the following relief through September, 20, 2020:
Suspended payments
No interest on student loans
No debt collection on defaulted loans
For private student loan relief, contact your lender to find out what options are available to you. Like auto lenders and mortgage providers, many student loan servicers are offering payment relief options to help, including disaster forbearance.
Find out what student loan relief each lender and servicer is offering here.
Credit Card Relief 
Credit card debt was already a struggle for many before COVID-19 hit. It's important to avoid skipping payments during this time. Instead, contact your credit card company. hey may be one of the many issuers who can help you out during the pandemic. To discuss relief options, credit card issuers urge you to contact them either by phone or online if wait times are too long. From skipping payments with no interest to other relief programs, you may have options worth exploring.
You can find relief programs from major credit card issuers here.
Your Next Step
It's important to know that between the federal CARES Act and the initiatives of private lenders, you may have access to relief options. Whether you need a mortgage grace period extension, student loan relief or credit card relief, the next step is getting in touch with your service or loan provider. Plan to explain how COVID-19 has affected your finances and get ready to talk through your options.Many providers will be expecting your call, and they'll have relief programs already in place.
For more relief resources during this time, the Department of Treasury has additional information and links to help.
Read more: Emergency Funds that Offer You Financial Assistance During COVID-19.