Frequently Asked Mortgage Questions
Common Mortgage Questions—Information You Need to Know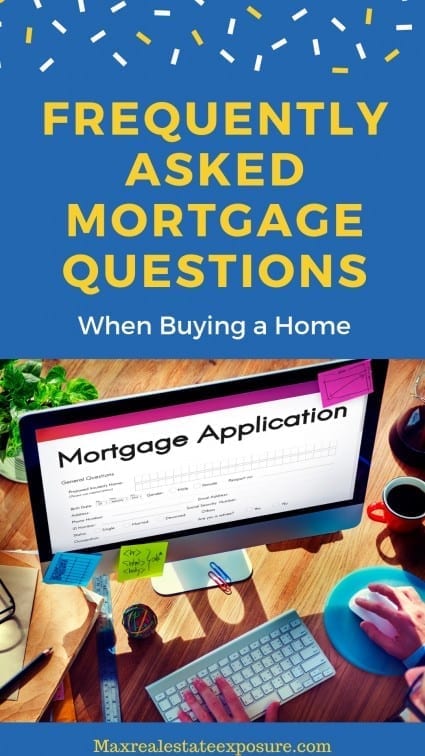 For first-time home buyers, the process of getting a mortgage can seem intimidating. There are a lot of factors that come into play when getting a loan for a home—and if you haven't done it all before, it can potentially be overwhelming.
That is why it is so helpful to do your research before you begin applying for a mortgage. Reading articles like this one, articles that answer many frequently asked mortgage questions, is an essential first step in learning what you can expect from the process.
Not that long ago, I wrote about questions you should ask a lender. The point of the article was two-fold –  to educate yourself on the entire process of getting a mortgage, as well as to put yourself in position to know whether or not you want to choose the lender or not.
The lender you end up working with can have significant financial consequences for years to come. It makes sense to do your due diligence before getting into a partnership for such a critical financial venture.
Both of the above references will be immensely helpful in deciding whether the financial institution you have chosen is worthy of your business. Have a look at some of the standard mortgage questions with answers to get a better understanding of the financing process.
In some cases, you will discover that the things you've heard in the past are just mortgage myths.
1. Do you need a down payment to get a loan?
In most cases, you will need some down payment to get a mortgage. However, the amount you need may not be as much as you expect. The conventional wisdom for years was that you should have a 20% down payment, but that wisdom doesn't hold much water nowadays.
Many buyers cannot come up with a twenty percent down payment, and lenders are well-aware of that. There are several different loan programs, such as FHA loans, that let you buy a home with as little as 3.5% down. Additionally, if you can qualify for a VA or USDA loan, you may be able to get a loan with no money down.
One of the most significant benefits of a Veterans mortgage is the fact you can put ZERO money down. One requisite, however, is that you have or are serving in the military in some capacity.
USDA loans are also no down payment mortgages. These types of loans are also referred to as rural loans. The qualifications of a USDA loan include the restriction of a property being located in a rural area as well as some income requirements as well. You can research the potential of qualifying for a USDA loan here.
2. How well does your credit need to be to get a mortgage?
Great credit definitely opens doors when it comes to getting a loan, and mortgages are no exception. However, most people don't have excellent credit. If you are one of the many with just average credit, don't despair. There are still options for you. It is possible to get a standard mortgage with a score as low as 620.
There are mortgages available for those with scores in the 500s as well, although they cost more than those available for 620 and above. Just keep in mind that the better your credit score, the less you will pay over the life of the loan in interest payments.
For example, a mortgage for $250,000 will cost $86,000 more for someone with a credit score of 620 compared to someone with a credit score of 760. When you are going to be purchasing a home for the first time, it makes sense to work on your credit score well in advance. Why not get the best rate possible? Keep in mind the terms you get on your mortgage will affect you tremendously for years to come.
Here is an exceptional article worth reading on how to raise your credit score before buying a home. One of the most prevalent first-time homebuyer mistakes is not paying enough attention to financing details prior to the purchase.
3. What are closing costs?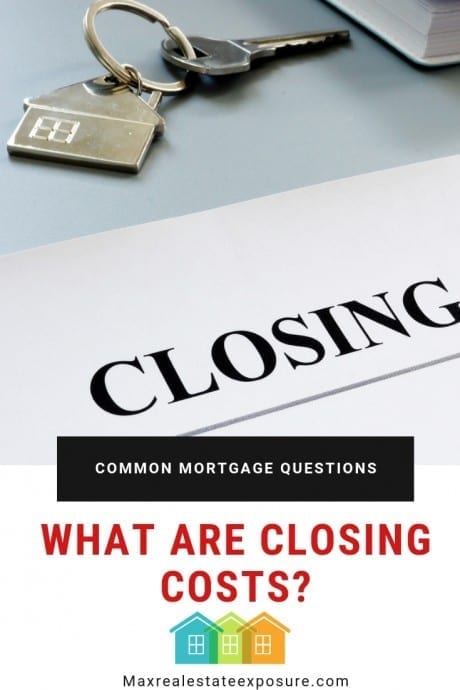 Closing costs is a term that encompasses a variety of different fees related to completing a loan. These expenses can include things like title insurance, origination fees, and prepaid escrows. The amount you pay in closing costs will vary based on a variety of factors. The general rule is that you can expect to pay between 2% and 3% of the home price in closing costs.
Some people like to get loans where there are no closing costs. When you get a mortgage that has no closing costs, the interest rate will be higher. To determine whether it makes sense to pay closing or not depends on how long you plan on being in the home.
If you plan on being in the house for many years, paying closing costs probably makes more sense. What you'll need to check to see is the difference in mortgage payments between paying closing costs and not paying.
The question then becomes how long it will take to pay off those costs. If you are at the home for a more extended period, you'll pay off the difference, and after that, it will be money in your pocket.
4. Which are better, fixed-rate or adjustable-rate mortgages?
There are benefits to both, although, for the vast majority of buyers, a fixed-rate mortgage makes the most sense. With a fixed-rate mortgage, you lock in a mortgage rate for the life of your loan. As long as interest rates are low, or appear to be going up, you can generally expect a fixed-rate loan to be better.
However, if you are thinking about selling the home relatively quickly—before the fixed-rate portion of the adjustable-rate mortgage expires and the rate begins to go up—then you can possibly save money on the loan by going with an adjustable rate.
If you think rates are going to keep going down in the future, an adjustable-rate mortgage may also make sense because you will get a low rate upfront and can expect the rate to go down even further in the future.
In essential consideration will be looking at the spread between the fixed and adjustable rate. Is the difference worth the financial gamble? If you plan on being in the property for a while, the risk is usually not worth taking unless your finances really dictate getting the lower rate to qualify.
5. Is it better to get a 15-year loan or a 30-year loan?
Generally speaking, the shorter the loan term, the less you can expect to pay in interest. When you cut a loan term in half, as you would with a 15-year mortgage instead of a 30-year mortgage, you will spend tens of thousands of dollars less for the loan. Of course, you need to be able to afford the payments for the loan, which is not an easy thing for most buyers to pull off.
The best loan term is one that fits with your financial abilities and goals. Some buyers can manage a 15-year loan, which others are better off with a 30-year loan. Keep in mind that you can get custom loan terms on mortgages from many lenders. Even if you cannot do a 15-year loan, you could possibly take on a 20-year, 25-year, or some other loan term that fits your specific situation.
The article does an excellent job explaining why something other than a standard mortgage length may make sense. For some borrowers paying off a mortgage early makes far more sense, while for others it may not.
6. What is the difference between pre-qualification and pre-approval?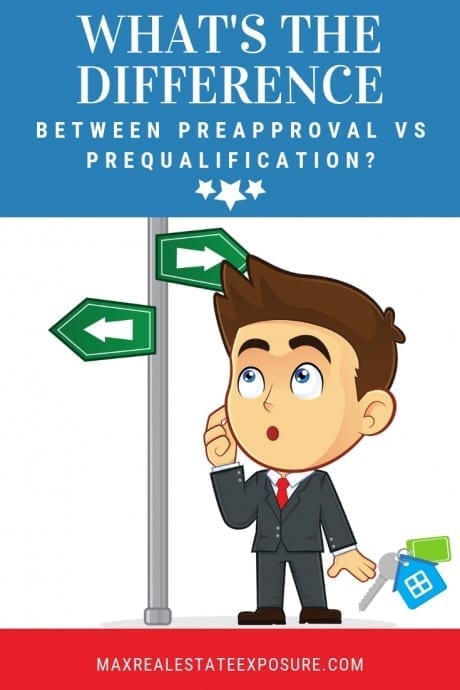 Many first-time homebuyers are confused by the differences between pre-qualification and pre-approval when it comes to mortgages. It is a good idea to clarify what each means because one is far more useful than the other when it comes to buying a home.
Pre-qualification for a mortgage is based on a rapid examination of your finances. You only need to submit some basic information to get a response which tells you whether you would or would not qualify for a mortgage. But because the data is so basic, and no one goes to the trouble to verify that information, it means very little in the grand scheme of things. You can be pre-qualified and be turned down.
Pre-approval is a much more involved process. The steps you take are almost precisely the same as the ones you would take to move forward with buying a home. You submit your financial information to a lender who then takes the time to verify that information.
Once the information is verified, the lender can give you a good idea of whether you will get a mortgage or not. As long as nothing changes with your finances, you should be able to get the loan indicated by the lender.
Sellers are excited to work with buyers who are pre-approved because they know the sale is likely to go through. In contrast, a pre-qualification does little to nothing to make you appealing to sellers. Savvy real estate agents will always want a mortgage pre-approval letter from a reputable lender.
7. What is an escrow account, and why is it necessary?
Whether you need to have an escrow account is a commonly asked mortgage question. Most lenders are going to want you to contribute to an escrow account if you get a mortgage. Lenders do this to ensure that the ongoing costs of owning the home are taken care of, including the insurance and taxes due for the home.
The lender will require you to pay a sum when you purchase the home and will take some of your payment and put it into the escrow account each month. Some borrowers who are savvy with their finances would rather take care of the associated payments that go into escrow themselves.
The thinking is that the money can be invested elsewhere appreciating and not being sent directly to the lender. It is essential to ask the lender upfront if you can avoid paying into an escrow account.
8. What is included in the mortgage payment?
Several different payments go into the mortgage payment you submit each month. They may include:
Principal. The balance you owe for the home.
Interest. The interest payment for the balance of the principal.
Taxes. Your estimated property taxes are divided by 12 and paid per month into the escrow account.
Insurance. May include homeowner's insurance and private mortgage insurance when you pay less than 20% down.
9. Which type of mortgage should I choose?
One of the most frequently asked mortgage questions is why type of mortgage should I go with? The answer is simple – it depends. There are a variety of mortgage programs out there with different qualifications.
Talk to your lender and your Realtor to determine which is right for you. If you are a first-time home buyer, here is a valuable resource that explains all the mortgage programs for first-time homeowners. There is a bevy of options depending on your financial situation.
Depending on the type of mortgage you choose, you'll be required to provide the lender with certain documents to get the loan to purchase your house.
10. Will my mortgage be sold to someone else?
One of the more surprising things to some buyers is finding out that the lender they chose is no longer holding their mortgage. Yes – it is true. Mortgages get sold all the time from one lender to another.
A mortgage getting transferred is a normal part of the banking industry. You should not be alarmed at all when this happens.
What's essential to understand is that the terms of your loan will not change.
Final thoughts
Getting a mortgage is a significant part of the home-buying equation. As a first-time homeowner, it is essential to have a basic understanding of all the various mortgage terms.
Hopefully, you have come away feeling better about some of the conventional mortgage questions and their respective answers.
Additional Helpful Real Estate and Mortgage References
Use these additional resources to make smart financial decisions when you are involved in a real estate transaction.
---
About the author: The above Real Estate information on frequently asked mortgage questions was provided by Bill Gassett, a Nationally recognized leader in his field. Bill can be reached via email at [email protected] or by phone at 508-625-0191. Bill has helped people move in and out of many Metrowest towns for the last 32+ years.
Are you thinking of selling your home? I have a passion for Real Estate and love to share my marketing expertise!
I service Real Estate sales in the following Metrowest MA towns: Ashland, Bellingham, Douglas, Framingham, Franklin, Grafton, Holliston, Hopkinton, Hopedale, Medway, Mendon, Milford, Millbury, Millville, Natick, Northborough, Northbridge, Shrewsbury, Southborough, Sutton, Wayland, Westborough, Whitinsville, Worcester, Upton and Uxbridge MA.